26.04.2013
Participation in the VI. National Foundry Conclave in India
Aulbach Automation GmbH at the VI. National Foundry Conclave in India
India, Coimbatore - From March 1st till March 2nd the 6th National Foundry Conclave adressing "Prospering in the New Abnormal" took place. Approximately 50 speakers from India, the US, Great Britain, Germany, Italy, Japan and Sweden discussed the foundry sector, mainly focussing on Automation and Technology. Aulbach Entgratungstechnik GmbH and their partner Aulbach Automation Gmbh abk Pressenbau were also invited to give a presentation.
About 500 participants came to the 6th Conclave at hotel "Le Meridian" in Coimbatore. Ms. Lisa Aulbach-Heinecke, abk's managing director, held a speech about Trimming Technology for better Productivity and Quality. She outlined the current level of development at Indian foundries and talked about upcoming challenges these foundries will have to face in the near future. Ms. Aulbach-Heinecke explained the advantages of trimming tools for hydraulic presses and automation cells in regards to increasing quality standards and wages. She concluded her presentation by demonstrating how quickly new technologies amortize the initial investment in growing markets such as India.
Aulbach Automation GmbH abk Pressenbau is thrilled to have had an opportunity to speak up at this year's conclave. Thank you for your positive feedback, suggestions and great conversations. We hope to deepen this new bond of cooperation and friendship and are looking forward to the challenges ahead.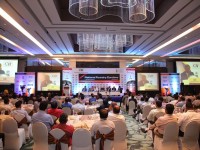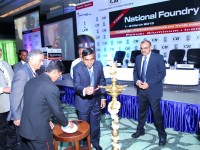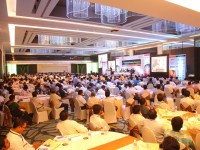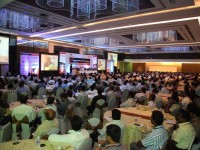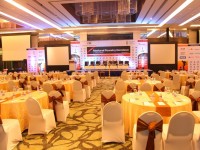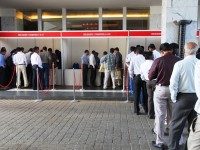 « back «